Do you wonder why other startups are able to raise millions of dollars from VCs and you aren't?
It's because you don't know how to play this game. In fact, I bet you don't have a clue!

You don't know how VCs think.

You don't know how a VC actually evaluates a startup.

You don't know what to say to get investors excited about your business.

You don't know how the world of VC and deal-making works.
Eventually, your startup runs out of steam and it becomes even harder to raise money - putting you in the difficult position of laying people off. Instead of getting the funding you need to take your startup to the next level, you have to call it a day and close shop or worse - become a zombie company.

It took 1.5 years for one of the founders I worked with to raise $250,000 in seed funding for his startup. After working with me and my team, he was able to raise his next round of $1 million in 2 months!
The founder was the same.
The business was the same.
The investors he was pitching to were the same!
The only difference was that he got access to secrets of the VC world that are not openly talked about. Secrets I have unearthed over the years operating inside the system.
And now I'm giving this knowledge away - along with detailed guidelines on how to use them to unlock capital for your business.
LIVE COURSE
Funded: The Insider's Playbook on Raising Venture Capital

Omar Parvez Khan
Venture Partner, High Output Ventures
After taking this 4-week, high intensity course, you will:

Deeply understand how venture investors approach investment and evaluate deals

Thoroughly adopt the VC mindset across your business and use it to your advantage

Completely transform your pitch and know exactly how to get investors excited about your business (and no, it's not "problem, solution, opportunity, team")

Get a firm grip on how VCs actually value startups and never be confused on how to justify your valuation again

Make sure you're not on the wrong side of the deal by understanding Term Sheets, SAFEs, Convertible Notes, Definitive Agreements and all the legal mumbo jumbo

Prepare for due diligence by setting up datarooms, investor updates and follow-ups

Create FOMO to time-box your round and close quickly
Meet your informant on the inside!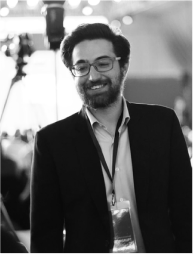 Omar Parvez Khan
Venture Partner,
High Output Ventures
I have worked with hundreds of founders as a VC, fundraising consultant and a mentor. The founders I have guided and invested in have gone on to raise millions of dollars and are running some of the best-in-class startups in Pakistan.

After working with a number of startups as a fundraising consultant and vCFO, I joined Lakson Investments Venture Capital as part of the founding team before moving to High Output Ventures as a Venture Partner.
This course is the product of all my learnings and insights into the inner workings of VC 👇
Ready to get those insights?
When you're a startup, time is (literally) money, so don't waste anymore! There's only a few spots left, so enrol TODAY and never worry about approaching investors again!
Exclusive Course Bonuses
Knowledge alone can only take you so far. Founders that have access to support from mentors and groups have the highest chance of succeeding. And so, if you take this course, I will make sure you get the support you need with the following add-ons, free of cost:
Access to Seniors
A group of founders that are further ahead in their journey and have successfully raised millions of dollars.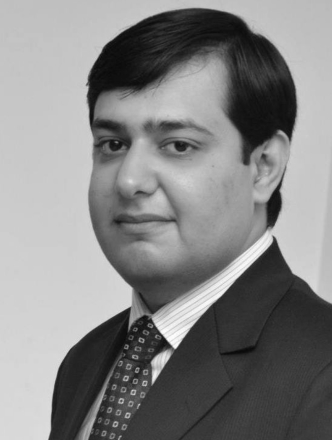 Faizaan Aslam
Founder & CEO Bookme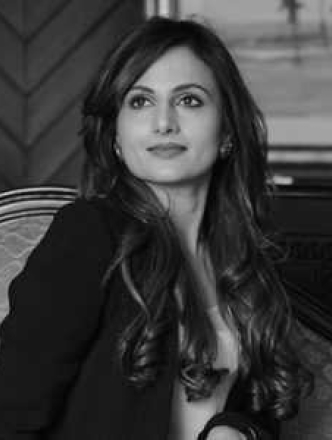 Myra Qureshi
Founder & CEO Conatural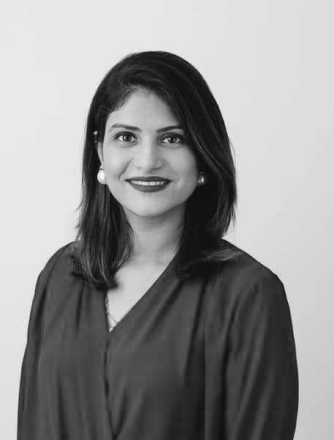 Dr. Sara Khurram
Founder and CEO Sehat Kahani
Interviews with leading investors
Exclusive insights from prominent VCs to help you improve your fundraising game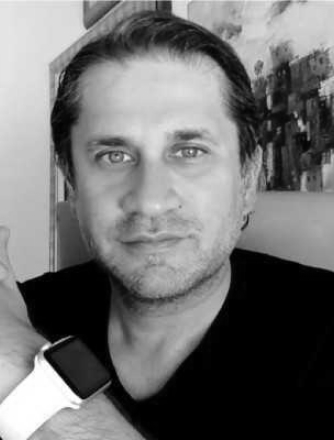 Faisal Aftab
Managing Partner Bitrate VC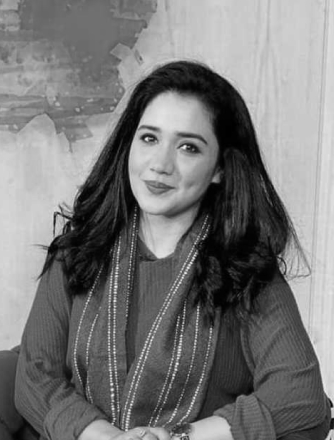 Meenah Tariq
Partner Karavan VC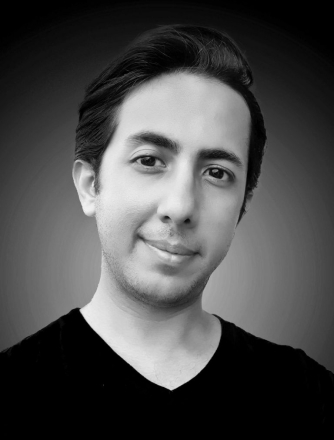 Usman Sheikh
Managing Director HOV
1:1
office hours with VCs, Angel Investors and the best startup mentors in Pakistan
50+
local and international investors looking to invest in Pakistani startups
"In a long and often lonely journey of raising funds for your venture, you always need a mentor to guide you each step of the way helping you get through one challenge after another with patience and a smile! Omar was that mentor to us! So if you get a hold of him, don't let him go!"

Dr. Sara Khurram
Founder and CEO Sehat Kahani
"Omar's guidance helped me think so much more strategically about fundraising. It helped me narrow my outreach and have the right conversations with the right people"

Muhammad Mustafa
Founder & CEO Mauqa Online
"After working with the Omar and the HOV team, I realized there were gaps in how I approached fundraising and pitching to investors. Now I know exactly how the process works and have seen great results"
Irfan Ahmed
Founder and CEO Baby Planet
"Omar's approach to fundraising is very different from what is taught to most founders. It cuts out the bullshit and helps you focus on exactly what you need to do to secure capital"

Nofal Khan
CEO and Founder Swag Kicks
Curriculum
01
The Game We Play
When you're building a high growth startup and looking for VC funding, you dedicate yourself to a very specific style of conducting business and conducting yourself. If you don't understand the rules of the game you have decided to play and how different players in this game think, how you need to think and what equipment you need to win at this game, you aren't ready to raise money.
This module will show you what sort of companies VCs want to invest in and how you can develop the right mindset to align incentives and get investors on board your big idea.
02
The Words We Say
You go into a meeting or call with a VC, whip out your deck and get into action. You go straight into the problem you're trying to solve, how the problem is big and how you have the solution to fix it. You talk about your competition and how they are losers, tell them how much money you want and pat yourself on the back for delivering a kick-ass pitch. Except 99 times out of a 100 you don't get the response you hoped for. What are you doing wrong? Short answer: almost everything.
In this module, you'll transform your pitch, learn how you talk about your company confidently and how you can capture investors' attention to get them excited about your business.
03
The Value We Create
Here's the secret: no one knows what your valuation is. Too high? Too low? Depends! Whatever anyone has told you, there is no hard and fast or reliable method to value a startup. You need to look for patterns that match what's in the mind of investors and map it out to come to a valuation you can justify.
Map it out well, and you won't even need to justify it. In this module you will learn how startups are actually valued and will have a blueprint for determining your company's valuation at different stages.
04
The Deals We Make
Obtaining investment interest is just one part of the fundraising process. When it comes time to put pen to paper, a lot of things can, and will, go wrong – especially if you're not equipped with the basic knowledge of how it all works.
Term Sheets, Definitive Agreements, SAFEs, Convertible Notes. What do you need to understand about these documents? Which terms are normal and which ones should you watch out for? What role do these documents play in the overall round?
All this, and more, will be answered in this module which will go into great detail about the documents involved in the fundraising process.
05
The Seas We Navigate
When you're in talks with investors to raise money, they will require further information, data and documentation while they evaluate your startup. Different VCs and Angels have different processes and might focus on different aspects of the company. It can become very difficult to manage everything when multiple investors are involved while also taking care of your business.
If you drop the ball during this time, that could mean the death of the deal. In this module, you will learn how to structure your fundraising process and go through the due diligence process in an efficient and smooth manner. We'll take a look at datarooms, investor questionnaires and checklists, follow-ups, investor updates, creating FOMO and time-boxing the round.

Live, Cohort-Based
Learning
Active Learning, not Passive Lecture Watching
Workshops aren't lectures. I won't just talk to you, I'll engage the class, facilitate breakout discussions, and leave plenty of time for Q&A. Think interactive seminar vs a massive lecture hall.
Learn with a Cohort of Peers
This course is designed to facilitate peer learning and interaction through breakout groups, an engaged community and group projects.
Accountability and Feedback
You're a busy person. You can figure things out when you have to, but it's important to have feedback and accountability to drive your likelihood of success.
Tactics, Templates, and Checklists
Don't expect just theory and principles. We learn best from applying what we learned into our day-to-day work. Expect to walk away from each week with next steps to improve your effectiveness as a founder.