Looking for ambitious leaders who are not done
We partner with the smart subject matter experts who want to bring their ideas to life. Building products and services that will create a meaningful and positive impact on the world we live in.
Why Subject Matter Experts?
What do you know that nobody else knows?
In a world full of generalists, the domain expert stands out. They are a person with specialist knowledge or skills in a particular area. They have spent years honing their craft. Through this experience, they have discovered things that most have overlooked. Most importantly, they have developed a deep passion for the domain.
Our collaborations result in getting products to market faster. They resonate with customers with a much higher probability.

Starting a new business is checkered with hurdles at every turn. Raising that first round of funding. Hiring the first couple of employees. Releasing your first product. Getting paid by your first customers. All ambitious and capable experts will be able to navigate that path on their own.
We believe that by partnering with HOV you will get a cofounder who will make that journey a little bit easier. You will have someone there when things are not going exactly as planned. Someone who has traversed this path many times before.
REITScreener & HOV
Tam Ging Wien wrote a best selling book about REITs in 2017. In 2018 we reached an agreement to cofound a company called REITScreener that would take his methodologies and wrap them together in a product. With HOV we were able to launch a MVP within just 2 months. Once we validated the business idea with the initial customers, HOV injected money and built out the team and product.

18 months later, REITScreener is a growing a profitable business with thousands of customers from around the world. The team comprises of 9 full time team members that work on the product everyday. The founder was able to focus on the customers and products which is critical in the early stages of every startup.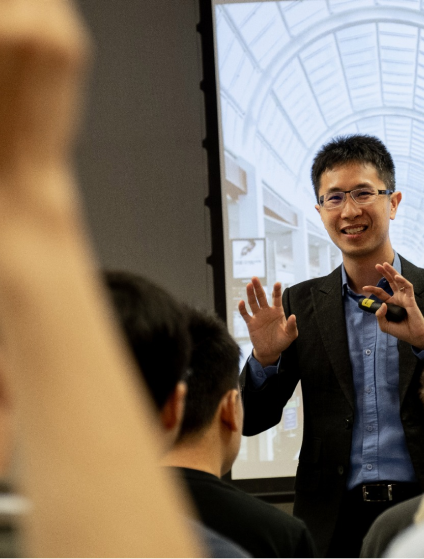 Tam Ging Wien
Founder of REITScreener
Are you going to be the next success story?
Get in touch today!