Application Deadline: Sept 15, 2020, 11:59 GMT + 5
Please note, applications submitted after the deadline will not be considered for the HOV Accelerate October Cohort.
Are you ready to defeat some pretty staggering odds?
90%
of startups fail.
Source: Failory
42%
fail because they misread market demands.
Source: CBInsights
82%
of businesses that went under in 2018 did so because of cash flow problems.
Source: Fundera
Just a few of the reasons why this path is so difficult:
Doing customer development for the first time is

hard.

Setting up an optimal legal structure is 

confusing.

Contracts between founders are

conflict-generating.

Hiring your first employee is

nerve-wracking.

Convincing an investor to give you money is 

draining.

Learning how to market your product is 

frustrating.

Keeping your accounts in order is 

soul-crushing.

Building a financial model seems like a

different language.

Ensuring everyone on your team stays on the same page, even when everything all around you is breaking is a

continuous challenge.
Overcoming Challenges
First-time and experienced founders face these challenges all the time. None of these or others are impossible to overcome. Take it one step at a time. Startup success is the sum of small wins.
Getting someone who has already been down this path to help you is the fastest way of avoiding common mistakes and massively increasing your probability of success.
Introducing
The High Output Accelerator Team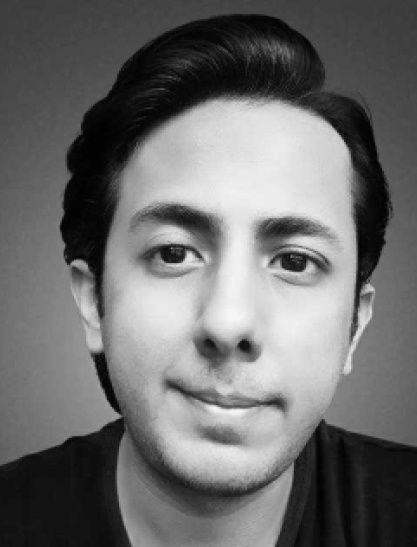 Usman Sheikh
Linkedin profile ↗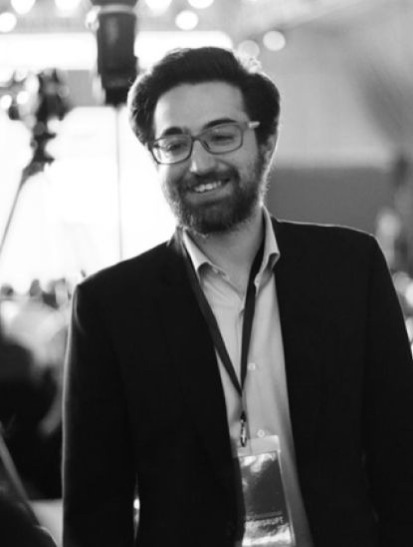 Omar Parvez Khan
Linkedin profile ↗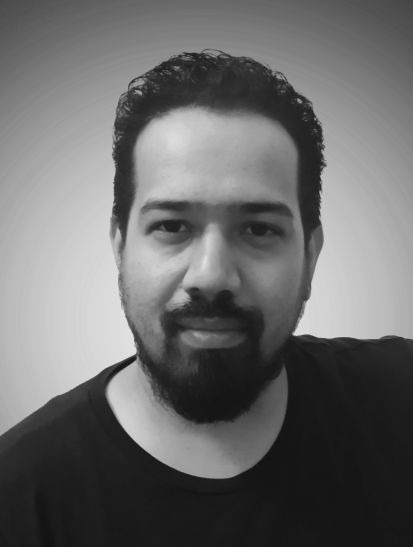 Mahmood Mirza
Linkedin profile ↗
plus over
50
brilliant engineers, designers, analysts, marketers, and product specialists...
Our team has direct experience in building, running, scaling and exiting from technology businesses. We strongly believe in results.
Introducing
The High Output
Accelerator Program
Avoid spending another year of working hard and not hitting your goals. It is time to learn about all the things you may not know. Create the momentum needed for you to be running a successful venture that is scaling and growing sustainably.
Only found in the High Output Accelerate Program
01
Seed investment of 50k
We will invest a set amount in every company that will provide it with some short-run liquidity. The goal is to help them structure their finances and raise a larger round from venture investors at the end of the program.
02
Creating your strategy document
This is not your average business plan that no one will read or use once written. Learn how to write the document which will be the operating manual for how your company will be run. Stop using vague language which confuses your customers, employees and investors. Get the clarity needed to lay the optimal foundation.
03
Putting in strong management systems
How does your company run on a day to day basis? How are you tracking everything from customer support to managing internal product release milestones? What are the processes in place to support the growth of your employees and ensure that you build the right culture to grow your company?
04
Customer discovery deep dives
Learn how to speak specifically about who your customer is, their pain points and how you are addressing them. Get expert advice on running these sessions rigorously and regularly within the company. Map out your path to the customer and be able to communicate your process.
05
Building your product stack
Get support from the High Output Ventures product and engineering teams to adopt processes that will rapidly speed up your go-to-market process. Don't make the common product and engineering mistakes that result in costly rewrites later. Put the best practices in place to hit your next milestones much faster.
06
Create a professional financial model
Building startups on flawed key assumptions is one of the primary reasons for premature failure. Work with our in house team who will work with you on building a model that will help you lay a strong foundation that will enable you to reach your goals.
07
Get expert legal advice
Structure your business in a way that will make it easier for you to attract capital from all around the world. Many first time entrepreneurs make critical mistakes in their corporate structure that hurts them in future funding rounds. We ensure that this doesn't happen.
We will help you focus on 4 of the most critical areas of your business:
01
Understanding your customer
Who they are, how many of them exist, how can we acquire them and most importantly create massive value for them, so they stick around.
02
Building your team
How do you attract top talent to work at your venture? How can you be intentional about the culture you create? Putting in the processes that lead to high-performance teams.
03
Attracting investors
A slick deck and pitch can help with amateur investors, however, if you want to attract the best you need to be ready. We let you know what it takes to close world-class investors.
04
Generating & keeping momentum
Everything is in momentum. The moment it is lost, it takes far more energy to bring it back. Learn how to generate and sustain momentum for the long haul.
Stop listening to lectures.
Our accelerator program focuses on getting you results quickly. Instead of spending your time in lectures and talks by experts, which are all available online for free anyways, we get you in front of experts.
You get to ask them questions directly. Get advice on how to solve some of the biggest challenges holding your startup back. A single such conversation could change the trajectory of your startup.
Is the High Output Accelerator Right for You?
10/10
2020
The day we start the first batch
5-10
Number of companies in the first batch
Our first batch will only admit companies from Pakistan.
Please read this carefully, because these rules are not negotiable.
High Output Accelerator is not for you if...
01
You are not working full-time on your startup
We are only going to be admitting founders who have fully committed to their startup. Your singular focus should be only on the one venture you are running today. No exceptions. No side gigs.
02
You are joining only to get $50k
There will be cheaper places where you can get money. The money we give you is just a bridge for us to help you raise a significant investment round.
03
You are looking for a magic bullet
Accelerating your venture is not going to happen by just listening to advice. We are not going to be doing the work for you. That is going to be up to you. We are looking for individuals who are action takers.
04
You are a service business owner
We will unfortunately not be taking on businesses that do not have a productized offering. Technology needs to be at the heart of your business.
05
You just have an idea for your startup  
We will rarely include someone who is still at the idea phase. Build something, attract a few people to your team and show us you have what it takes to start the journey of entrepreneurship on your own.
High Output Accelerator is for you if...
01
You are excited about what you're working on
We are looking for people who have expertise in the businesses they are building. They are passionate about the problem and can spend hours talking about their 'idea maze' journey. Posers who are doing a startup because it is a fad these days will not make it far in our process.
02
You are open to coaching
If one is not open to exploring what they don't know, there will be no acceleration. We will be deeply collaborating with each one of our portfolio companies. Our interests are aligned, and we only succeed when you do, which means that you need to be open to receiving help.
03
You have a history of challenging the status quo
The journey of entrepreneurship doesn't start with the genesis of your business. It begins much earlier. We are looking for founders who are action takers. Who walk the talk rather than dreaming and hoping.
04
You are disciplined
Perseverant founders win the startup game. They wake up every day with a clear idea of what they need to do and why. They don't frazzle easily or respond to every bit of advice they receive. They are on a mission.
05
You are a multiplier
Continuously training the people around you to take on your existing responsibilities and moving forward. You are continuously collecting feedback on your strengths and weaknesses. You live 1+1=3 through your actions, and that reflects in the team you have built around yourself.
Frequently Asked Questions
Is this program remote or based in a certain city of Pakistan?
This is a completely remote program. Founders will be expected to checkin everyday with our core team to provide updates and discuss any potential blockers they have. We will have regular hot seat sessions where the entire cohort will learn how to pitch and answer difficult questions about their business.
When will I be given the $50k?
The money is going to be disbursed in batches over the length of the program with the first release of $25k to each startup at the beginning. The second tranche will be released at the end of the program, where top performing startups will receive an additional $30k and the rest will receive $20k. This ensures that startups that we include complete the entire program and go through all the exercises that they need to before getting the full round of funding.
Is there a program fee to join?
You will not be paying anything to go through the program. We'll only deduct a small fee from the seed funding we provide to you.