HOV Access
Issue 9 | May 19, 2021

Waiting on the world to change...

Well apparently, waiting just isn't going to cut it. Don't underestimate the power of social media, so post wisely and raise your voice for things that matter.

And while the world of politics, injustice, corruption and war never sleeps, the tech/startup news was kind of boring these last couple of weeks. In any case, we're here delivering top tier information so you don't have to consume more than you need!

Short-lived cease-fire, Apple and Microsoft are back at it again with Microsoft joining Epic Games in the antitrust battle against Apple. The odds may no longer be in the latters favor. Speaking of Microsoft, Bill Gates has also made it back in the news for being accused of inappropriate office behaviour (hey, maybe this is why #wfh is a better deal). How come even the most charitable and most noble turn out to be disappointments...

Predicted hot topic for the coming months: "Which vaxx did you get? I'm sitting at 95% efficacy." And on that note, it seems people are booking their next vacay as Airbnb was up 5% from last year. Ok but we're curious, there's still so many travel restrictions and uncertainty - who are these people and how are they so daring?! 🤔
Share this newsletter with a friend and get a chance to feature your startup, contribute to HOV Opinion or join our upcoming Startup Investor Community.
One word from Musk and most Cryptocurrencies take a hit - wow, imagine that power. Backstory: Tesla said OOPS you can't buy me with Bitcoins anymore and Musk said "Indeed" to someone asking if he would ditch bitcoin soon. That's what caused the fall in market value for cyrpto by about $500 billion. What's actually interesting is that Musk thinks mining for coins wastes too much energy and must shift to a more sustainable energy source.
This is getting spooky, HOV can seriously predict the future!
We ran a story in our last issue about Netflix and chill being no more and guess what... Discovery and WarnerMedia are merging to rival Netflix and Disney+ and give you some seriously heavy content options!
If you're on social media, you've probably seen thousands of people posting about Palestine and Israel, the ongoing issue, educational content, news updates. Social media has become a lifeline for many who want to highlight certain causes and raise awareness - but today, Big Tech is censoring media related to the Palestinian struggle on Israeli demands. We're here to say: It's NOT ok. Have you faced a similar issue while posting?
Indonesia's ride hailing Gojek and marketplace Tokopedia are joining forces and becoming GoTo Group; one of the largest tech groups in Southeast Asia offering online shopping, ride hailing, food delivery and other services. This is Indonesia's biggest deal ever, with a company valuation of approx. $18 billion.
Speaking of ride hailing, Uber and Lyft have reported some losses - to be fair, they were shockingly lower than expected. Lyft is working hard to cut costs even as drivers begin to return to the company. FYI, if you're in the U.S and you need a ride to get vaccinated, both services are FREE (we wonder, is the round trip covered or is it just one way). Here's a great analysis of the ride hailing model.
So Trump is still banned from Facebook, Insta and Twitter, but guess who's back in the U.S... Xiaomi! The world's 3rd largest smartphone maker is no longer blacklisted - a rare deescalation in increasingly tense US-China relations.
Top picks, curated keeping you in mind
The Atlantic / Article
Being opinionated is great, but you know what's even better? Being able to listen to opinions from the other side. It helps you make better judgement, and better arguments in the future.
YouTube / Video
Dominating search pages, educational content, parternships and paid advertising. The top 4 ways Canva is everyone's bff. It's a short 7 min video packed with LOTS of learning.
Ahead of Thyme / Recipe
Bored of breakfast? Welcome to this protein packed meal. It's the easiest recipe we've ever shared... Really.
The Guardian / Health and Wellness
You want to know what's happening but it's getting to your mental health - We've all been there. And it's okay to take a break. Here's some tips for how.
Ilan Pappe / Book
Confused about history? Don't understand the ongoing problems between Israel and Palestine? Read this to get a better understanding.
💬 Quote of the day
"I would say I had a casual relationship with attending high school in general" - Seth Rogen, on how he struggled with school and eventually dropped out. Here's a list of actors and comedians who dropped out of school (but just because they made it big, doesn't mean you will, so stay in school!!).
💰 Digits or it didn't happen
The value of the retail diamond industry. Pandora, the world's biggest jeweler, announced that it will no longer be selling mined diamonds and only sell lab-generated ones. Sythentic diamonds have the EXACT same characteristics as mined diamonds and while they use a lot of electricity, they can still be produced for a third of the mining price.
The profit reported by Softbank, placing it amongst the world's biggest earning firms. The annual profit is the largest profit by any Japanese company to date. What makes it extra shocking is the record $8.8b loss reported in the previous year due to Covid-19 and the WeWork fiascso. The lesson here - the more people are skeptical about your success, the more chance you'll make sure to outshine!


RIDDLE: What does Leo the Lion represent? MGM Studios! Only of Hollywood's most famous studios might be bought by Amazon for $9b, giving Prime users access to iconic films and content. Wait so... Does Netflix get pushed even lower in the list?
Dashlane
If you're pissed at yourself for not clicking "save password" in your browser and then losing the password and then having to rescue your account etc etc, use Dashlane. Actually, make your whole family use Dashlane they'll love you forever.
iA Writer
The best thing about this app is that it's SO neat to look at. Clean, no noise, just you and your typing. Oh and it also helps structure your writing better.
🤓 Pop Quiz
Let's talk DeFi!
Honestly with all this Gen Z lingo, we wouldn't be surprised if you thought DeFi = Definitely First. So what is it really? Decentralized Finance is an umbrella term for any financial services carried out on the BLOCKCHAIN (ughhh not again!). If it's on the blockchain, it has no central authority hence the name "DeFi".

DeFi provides an alternative to every financial service you use today; savings, loans, trading, insurance etc, and makes it accessible to anyone with a smartphone anywhere in the world. Regular finance=banks whereas DeFi=smart contracts (programs running on the blockchain that execute automatically when certain conditions are met). And since DeFi needs a decentralized infrastructure to work on, MOST DeFi programs run on Ethereum. These programs are called Decentralized Apps, or Dapps and there are many already live today.

DeFi makes things more efficient by reducing the middle man (so no one takes a chunk of the money) and also by reducing costs. The process is faster and accessible across the globe. It's also extremely transparent and one can easily trace any transaction taking place.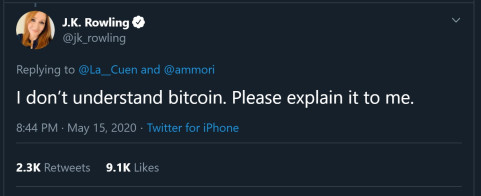 There is over $100bn that has flowed into the DeFi space. With the list of applications growing every day, it will be only a matter of time until startups will be able to raise funding or a person in a developing country will be able to open a bank account without any centralized party in the middle.

The industry faces the same growing pains as the space which it's trying to capitalize from - crypto! It's still in early stages but having said that, early adopters always do reap more benefit.

Our team does a lot of cool stuff! Catch our members here:
Accelerator & growth lessons
Strategy & Sourdough, Podcast
Usman Sheikh on the S&S podcast talking about his experience with startups.
Self Starter Developers' Journey

Philippine Techweek 2021
Christian Villamin on learning by doing, and teaching what you've learned. Catch the session 20th May!
💘 Mood of the week
Don't discredit what it took to get to where you are now 👏🏾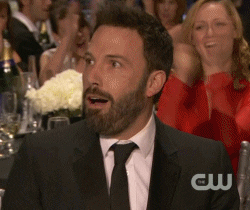 Was this news valuable to you? Let us know!
Enjoy this issue? Share it.
High Output Ventures, 3 Temasek Avenue Centennial Tower, #21-00 , Singapore 039190, Singapore
© 2020 High Output Ventures, All rights reserved
You have been sent this message because you signed up at hov.co