HOV Access
Issue 2 | Feb 10, 2021
Hello there! 🎉
A digital coin with a picture of a dog on it. Much wow!*
Welcome to the 21st century, where a meme can move markets and sentences such as the above make perfect sense. So scare, right?*
Doge meme + Cryptocurrency = Dogecoin
By combining the internet's two most talked about things in 2013, Jackson Palmer created the Dogecoin that was, at one point, worth $2 billion. A three-word tweet from Elon Musk in December sent Dogecoin soaring 20%. And let's not forget the GameStop drama of the past few weeks. What we're seeing is a shift in the definition of market fundamentals - and it's getting hard to predict what lies ahead.
Thank you for a great response on HOV Access Issue 1. We're looking forward to continuously bring useful information your way. Who knows, maybe you're the next big thing 😉

*This might sound like incorrect grammar, but the Doge meme has it's own lingo
Share this newsletter with a friend and get a chance to feature your startup, contribute to HOV Opinion or join our upcoming Startup Investor Community.
What started as an online Bookstore in 1994 is now a $1.7 trillion company. A polarizing figure, let's take a look at how Amazon has changed the world.
Breaking down the business trends for 2021 - might be right up your alley 🥳
TikTok's main rival in China has just completed a massive initial public offering in Hong Kong. The three main monetization methods used are…
We know it seems like everyone's been talking about GameStop for far too long… But what if the story you know isn't the right one? Setting the record straight: Reddit investors are not new populists descended from the radicals of Occupy Wall Street.
A cryptocurrency that started as 'fun and friendly internet money' is now worth billions.
HOV Highly Recommended 🎯

Need to unwind? Here are our top picks to help put your feet up and take a break. We all deserve it.
Steve Cutts / Documentary

A short 4 minute documentary on how society believes we can attain happiness. It's relatively dark and sad, depicting how without realizing we are becoming slaves to external conditions.
Adam M. Grant / Book

There are 3 people in the world; givers, takers and matchers. Are givers ultimately more successful than takers? Backed by research, Grant highlights the power and joy in giving.
Gimme some Oven / Recipe

Cooking doesn't get easier than this - just 5 ingredients so you won't even have to go shop for more! Perfect for long days.
New York Times / Wellness

Easiest activity to keep up during lockdown - no gym? No problem! Put your running shoes on, some ear muffs if it's cold out, and get going. "I really hated that run" - said no one ever.
Josh Spector / Article

Out of all the social media channels, Twitter is the easiest to use but the hardest to gain traction. Here's a good place to start and help you get a growing following (we're definitely trying it!).
| | |
| --- | --- |
| Digits or it didn't happen 💰 | |
The total addressable market for global mobility.. Which is why Apple is looking to seal the deal with Hyundai to make the "Apple Car." Apple needs just 2% of this market share to be the size of their existing iPhone business.
The number of monthly active users on Pinterest in their latest quarter. It looks like mood-boards became trendy again thanks to the Lockdown!
In March 2020, flexible workspace operator Knotel was valued at $1.6 billion. Today, it's filing for bankruptcy. Wait… What?! See the rise and fall of Knotel here and what it means for the flexible workspace sector.
Sharing the tools we're obsessed with!
Canny is a single place for all customer feedback. It saves you time managing all the feedback while keeping your customers in the loop. You'll get an organized list of feedback that you can use to inform your roadmap. It's also incredibly easy to use!

Slack Connect transforms the way you work alongside your partners, vendors or customers by moving conversations out of siloed email threads and into the same place.
How many users on Clubhouse (the audio-app giving everyone FOMO) May 2020 vs Feb 2021?
30 seconds case study ⌚️

Founded in March 2020, Clubhouse is a social networking app based on audio chat. It's invite only and gives you access to conversation rooms that follow your interest. A conversation room, much like a conference call, allows for multiple people to do the talking while most listen in. The App was worth $100M in May 2020 with a user base of just 1,500. Today it has over 2 million users and is valued at $1b, in the same ranks as Uber and Airbnb. The App gained immense popularity in China - where it was being used to discuss topics that would be otherwise censored - but is now banned alongside other U.S based apps and services.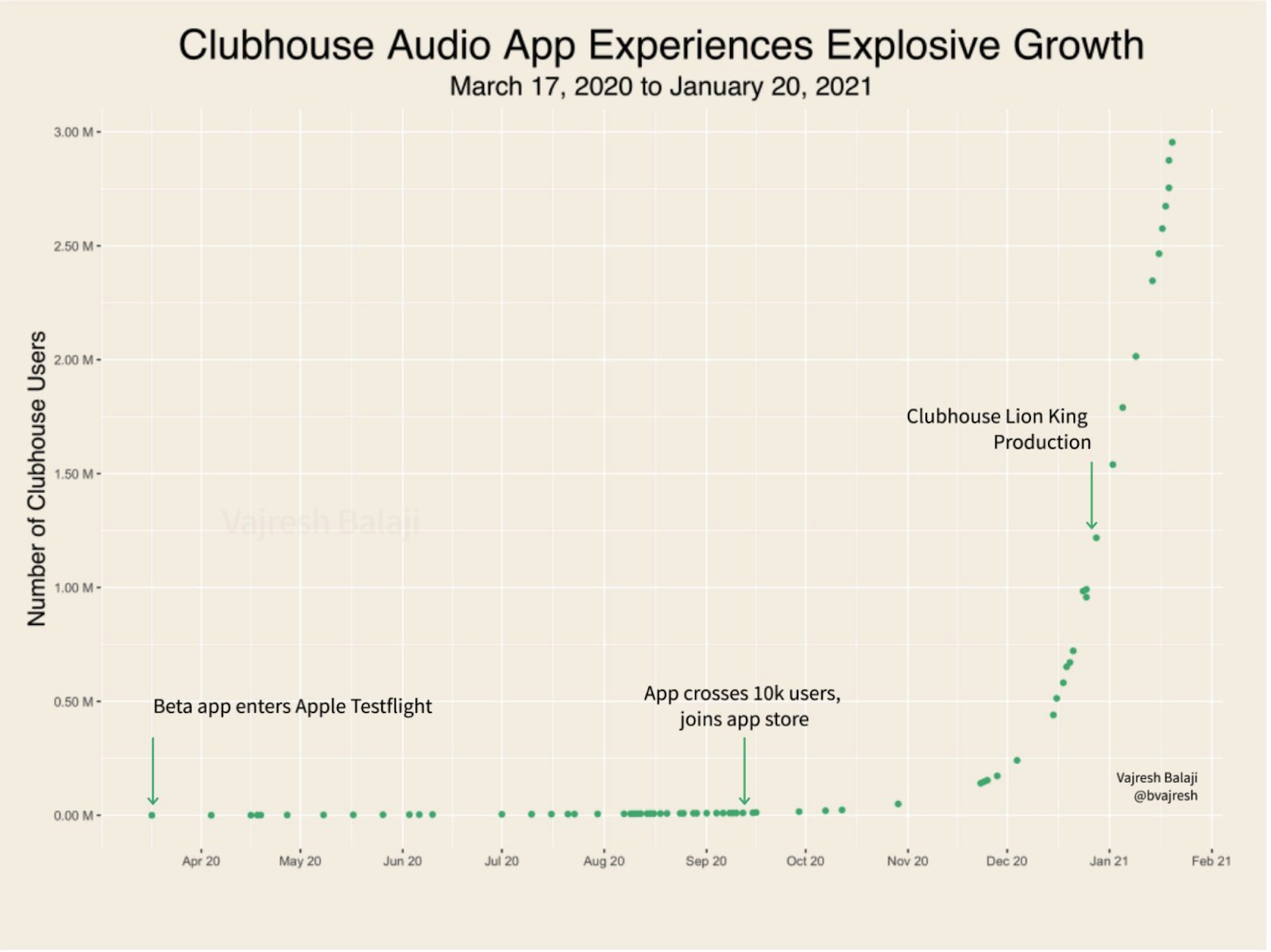 Key takeaway 💡

So what's the deal? How did the audio-chat app get to a $1b valuation in 9 months? We think it was a mix of these two things:

The "invite only" gimmick 🙋🏽‍♀️ FOMO is real

🤩 Initial users were only celebrities, adding to the allure and exclusivity of the App

Lockdown

👊🏽 The pandemic has taken away the opportunity to mingle, listen to interesting conversations and meet new people. Dozens of conferences and events have been cancelled and missed, resulting in this massive opportunity and desire within people to simply… Talk.

Still, all good things come to an end. Clubhouse has been criticized for its lack of moderation tools much needed in larger debates. The App has been called out for not taking effective action against hate speech and abuse. Women in conversation rooms experience sexism and misogyny. Assuming Clubhouse tackles these issues successfully soon, we can't help but wonder - will the craze last forever? And what happens when the Pandemic is over?
| | | |
| --- | --- | --- |
| Answer: | | 1,500 vs. 2,000,000 |
11 Feb

Don't miss these five women talking about product-market fit, innovation, r&d and building hardware.

24 Feb

Global tech and the rise of 2-tier ecosystems.
Estella Bravo, UI Designer

Zoya Matin, PR and Community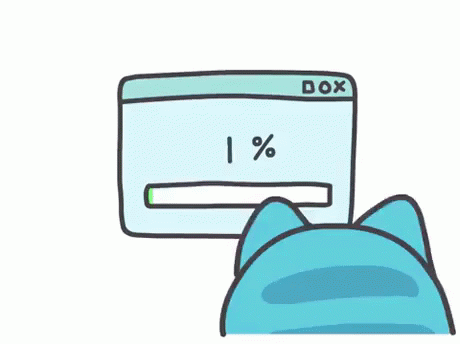 Was this news valuable to you? Let us know!
Enjoy this issue? Share it.
High Output Ventures, 3 Temasek Avenue Centennial Tower, #21-00 , Singapore 039190, Singapore
© 2020 High Output Ventures, All rights reserved
You have been sent this message because you signed up at hov.co