HOV Access
Issue 12 | June 30, 2021

Watch out for Delta

As expected, another Covid-19 variant is making its round across the globe! The Delta variant is more transmissable, was first identified in India and has now spread to over 77 countries. Guess what? Vaccination appears to provide good protection against this variant too, so if you still haven't, this is your sign to go get #vaxxed.

A Bitcoin legal tender? On September 7, El Salvador will become the first country in the world to adopt bitcoin as legal tender. President Bukele wants the country to become a bitcoin mining hub.

We already spoke in length about VRchat on our LinkedIn (cross-promotion is good okay) but in summary: The gaming industry is still HOT for most VC's and it's looking like a big supporting arm in the creator economy. Speaking of virtual reality, Facebook is making moves and it might be Facebook's biggest business.

Last but not least, the space race is looking tight. Sir Richard Branson, British entrepreneur and head of Virgin group, might be trying to fly with Virgin Galactic before Bezos. What a time to be alive, am I right?!


Share this newsletter with a friend and get a chance to feature your startup or contribute to HOV Opinion.
So turns out the U.S regulators attempt to rein in big tech was... highly ineffective and gone too soon. A federal judge dismissed the antitrust cases filed against Facebook. The result? Facebook stock rose almost 5% sending the company's market cap over $1 trillion. For the first time, EVER.

A failed IPO, management changes and Covid-19 aren't going to stop WeWork from Working. The co-working space has reported it's best sale since 2019 and has sold 4.3 million square feet of office space this quarter. "We're here" - the new Billboard campaign being run by WeWork in London. What to watch for: WeWork SPAC deal.
Apple was the only U.S Company to hit a market cap of over $2 trillion... Until a few days ago when Microsoft joined the club. It's the second U.S public company to hit this market value. It's dappling in all areas; gaming, cloud, animation and AI to name a few. Ugh isn't it the worst when clubs get crowded? Amazon valued at $1.77 trillion could join the ranks soon. Microsoft has also been able to avoid the regulatory scrutiny facing GAFA right now.
From bankruptcy to success - why does this seem like it's a trend? The car rental company filed for bankruptcy in 2020, but hopes to start trading as a new company on July 1. Here's a rundown of 2020 till now. Brb buying Hertz stocks.
One of the largest owners of bitcoin, believed to own over $1 billion of the cryptocurrency, died last week. What happens to his assets? Crypto investors have their own digital wallet with a password. If you don't know the password, you can't access the wallet. This would result in the crypto (bitcoin in this case) being "lost" - meaning the account is there, it's just never accessed. Would you give your mum your account info just to be safe? 🤔 Hey, we can store that info for you too... Especially if it's Doge we're talking about.
Buzzfeed is going public, targetting at $1.5 billion valuation. 2016 was the Buzzfeed peak, when it was valued at $1.7 billion. It's the first big digital publisher to go public via SPAC, and we think it'll make others soon follow.
Canvs Editorial / Article
What is Fitt's law and why do we care about it? Well, as a designer, you should know what it is and you should implement it while making designs! Use the law to improve product usability.
Instagram / Inspiration
For the inspo you need - Steve Harrington plays with bright colours and playful designs. He works with big brands including Nike. Follow his instagram for some great visuals.
Dennis Field / Health and Wellness
Everyone is subjected to burnout at some point in their lives and careers. It doesn't matter how experienced you are or how learned. Dennis Field gives brilliant advice on how to avoid burnout specifically for designers. The one we like best? "Do more of what inspires you".
Paul Woods / Book
Paul Woods is addressing all the issues in the creative industry, from pitching to giving feedback. Read an extract here.
💬 Quote of the day
"There is much sorrow in prison, disguised as hostility" - John McAfee, in his last few days alive in prison. He comitted suicide after almost a year in prison. The creator of the antivirus software was arrested for evading taxes. Read more about his life here.
💰 Digits or it didn't happen
Nike expects it's sales to exceed $50 billion for the first time ever. The company says this is in part due to the pandemic which gave its e-commerce business a big boost.


The valuation of Figma, the collaborative design tool we're always talking about!! The company is raising $200 million in a Series E funding, increasing the company's valuation FIVEfold.


If you've tried learning a language, chances are you've probably used Duolingo at least once. The company was last valued at $2.4b and has just filed to go public. Techcrunch has more here.
Sharing the tools we ❤️ All about design
Abstract
Abstract now offers a completely separate tool for handling design process: research, exploration, feedback etc. Use it. Love it. Share it.
Page Flows
Designing user flows isn't easy. With Page Flows, you can learn from proven products. User flows are an extremely important component when building products. Don't ignore them.
🤓 Pop Quiz
This digital pet platform is making a comeback with smartwatches.
Weird but digital pets are actually really popular, and Tamagotchi knows it's being missed. For it's 25th anniversary, the company announced its release of smartwatches "Tamagotchi Smart." It's similar to the Tamagotchi 90s toy, but it's showing the years of technology progress since then. The toys were so famous that they had a spinoff anime series, anime movie and games. The egg shaped pocket sized toys took the world by storm. They were confiscated in schools and taken away at bed time, and you would protect them from dying at all costs. Expected to sell for $58, this is the big comeback of digital pets.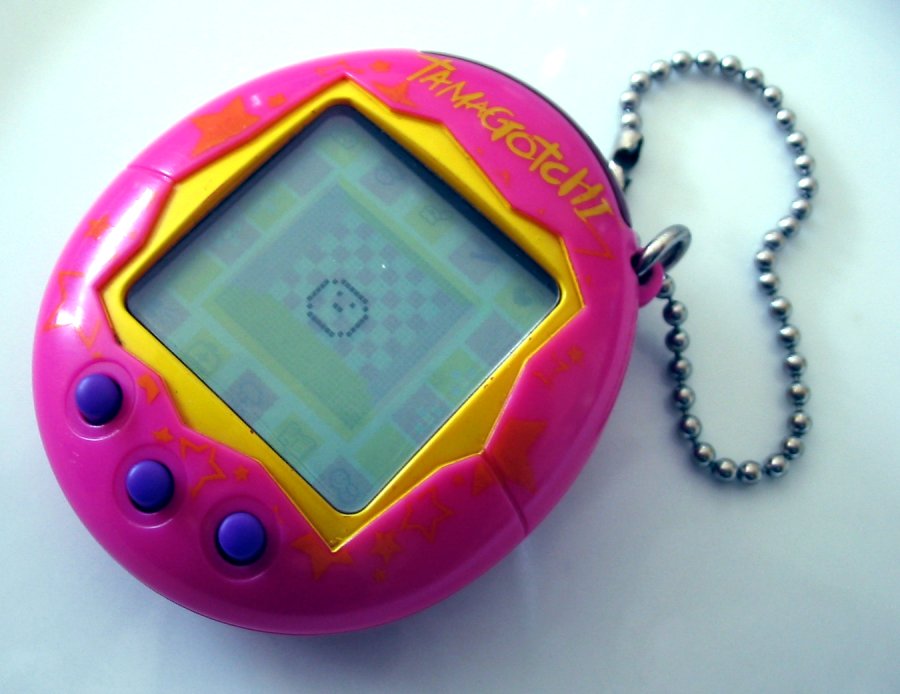 Since it's launch, Tamgotchi has sold over 80 million pieces globally. The toymaker, Bandai, has been tweaking Tamagotchi since the 90s. They introduced a coloured version in 2008 and a mini version in 2017. What's our take? Tamgotchi started the gaming revolution that exists today! Okay, hear us out - but Tamagotchi established that relationship between player and game in the same way that many mobile-phone games establish today. Its influence exists everywhere in an industry thats sole focus is to attract and maintain attention of its audience -- and not just on one device.
💘 Mood of the week
It's getting hot in here!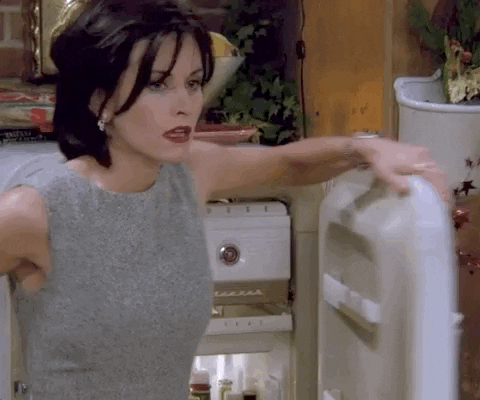 Was this news valuable to you? Let us know!
Enjoy this issue? Share it.
High Output Ventures, 3 Temasek Avenue Centennial Tower, #21-00 , Singapore 039190, Singapore
© 2020 High Output Ventures, All rights reserved
You have been sent this message because you signed up at hov.co